Welcome to the space where you can enjoy Eizen pottery and make yourself at home.
---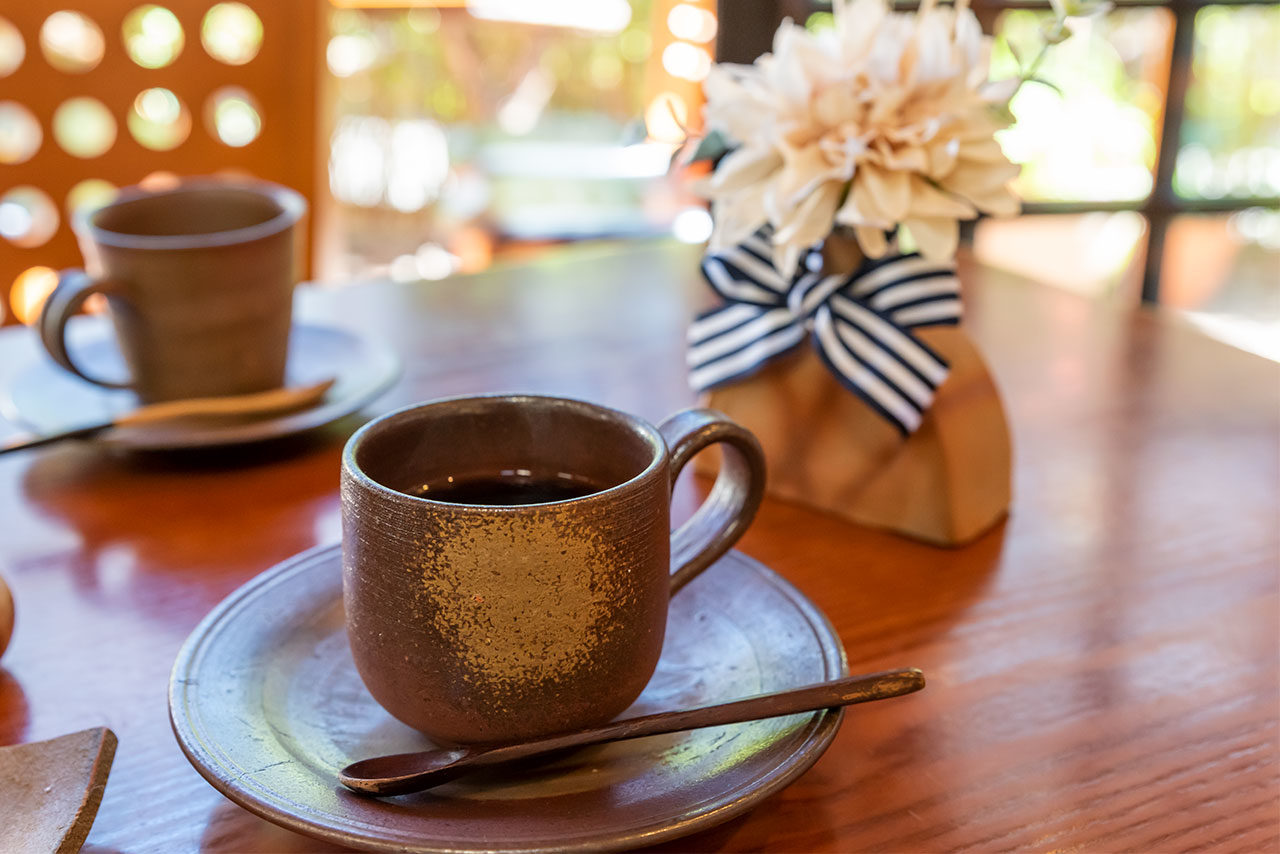 You can enjoy the warm feeling of Bizen pottery as you relaxin our coffee shop. Coffee,juice and light meals are available from our menu.
Bizen pottery softens the taste of coffee and as you drink you can enjoy the mellow flavour of our coffee.
A comfortable space to appreciate Bizen pottery.
In our coffee shop, you can see how Bizen ware is used and loved in our daily life.
We offer coffee, juice and light meals.
Opening times
Everyday 10 am to 5 pm, Thursday closed.
Closed December 31 to January 2
We offer a variety of coffee, including "riho" original blend coffee,
produced by "Brazil Coffee" in Okayama, at our shop.
Original coffee
Blend coffee is whisked in a Japanese tea bowl and served with
"O-higashi"(dry Japanese sweets).
"sumi-yaki" (charcoal roasted) coffee, made from strongly roasted coffee beans.
Cake Set
A combination of a cup of coffee(or tea) and a hand-made Shifon cake.